PU/PE Scope Windage and Elevation Adjustment

This reproduction scope works like any modern rifle scope. The reticle is always centered, and the entire field of view moves for easy sight-in purposes.

Please make sure the scope points toward the proximity of the target and you can see the target in the field of view before using the adjustment knobs on the scope to make the fine adjustment.
For the PU scope, please adjust the rough elevation using the two rough elevation screws located

on the PU base. For rough windage adjustment, use the adjusting pads located on the back of the PU mount.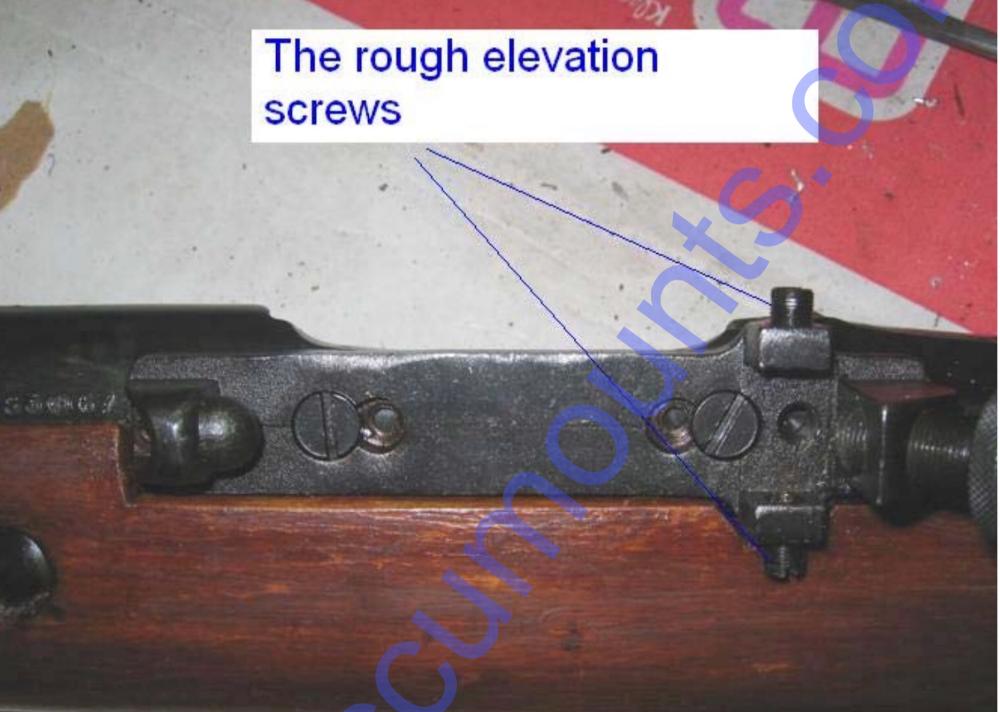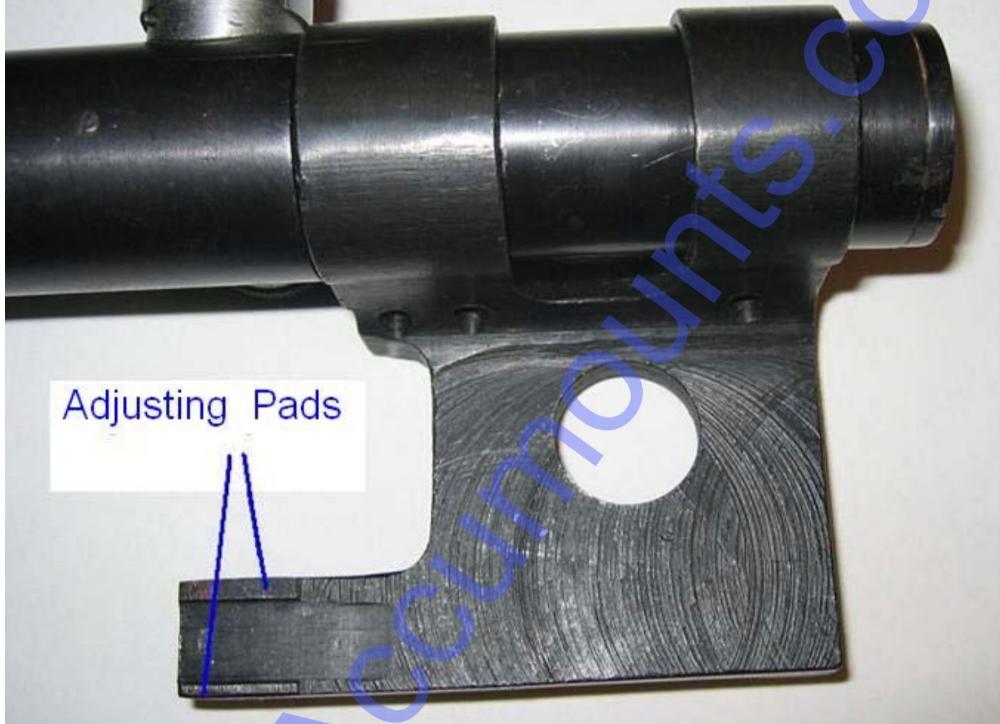 During the fine adjustment, if you see that the field of view no longer moves or you feel resistance, this means that the adjustment is maxed out. Please stop and then turn the knob in the opposite direction until the field of view moves again.

If you feel resistance while turning the adjustment knob on the scope, please do not force it.

To raise the point of impact, turn the elevation knob counterclockwise.

To shift right, turn the windage knob clockwise.

Once the scope has been zeroed at 100 yards, you may loosen the two small screws on the cap and rotate the scale ring to align the zero to the dot on the scope. Then, tighten the two small screws again.

If you have any questions, please contact us at info@accumounts.com